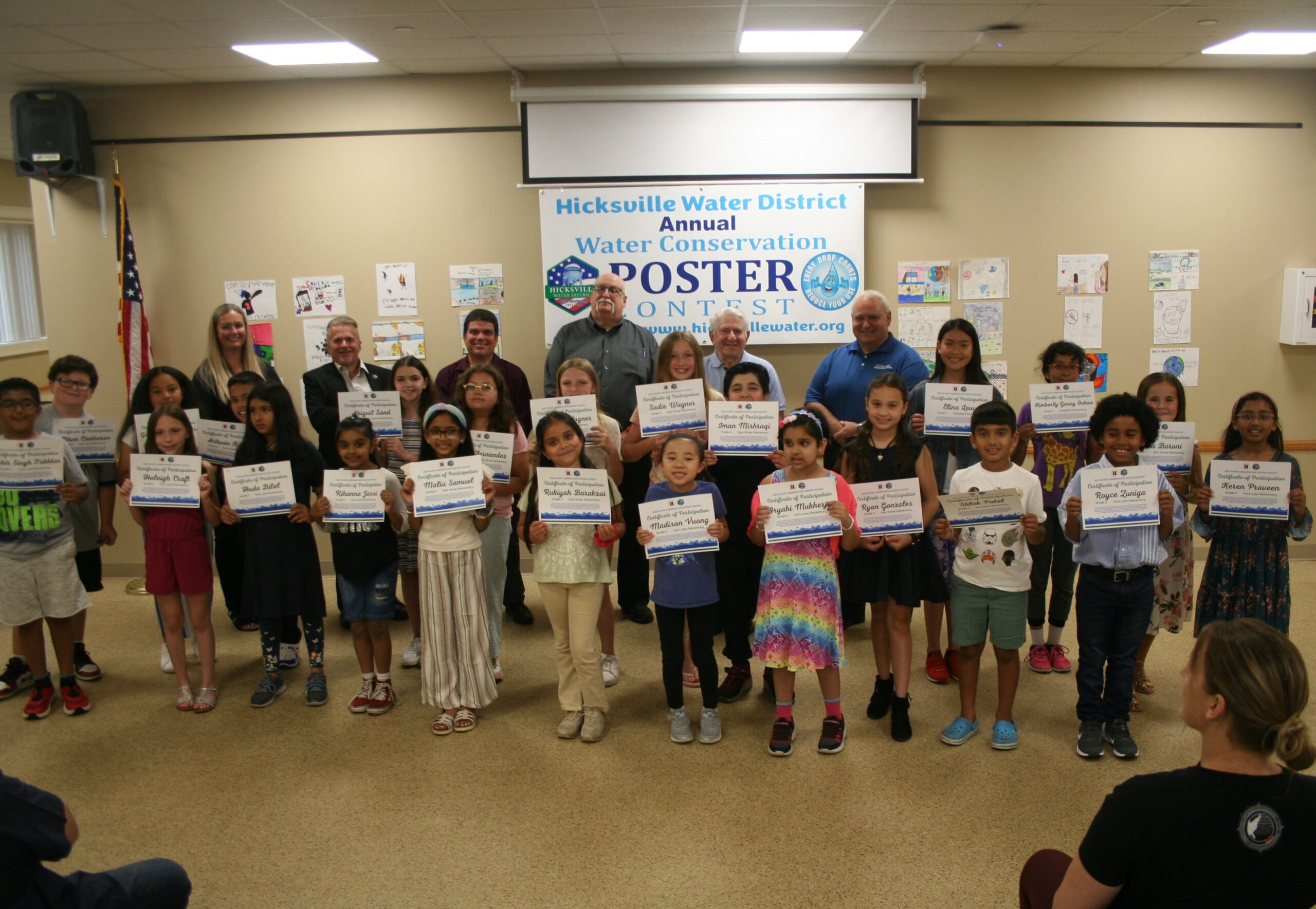 The Hicksville Water District (HWD) recently held an awards ceremony to celebrate the 24 winners of the District's 2023 Water Conservation Poster Contest. An annual tradition in the District, the poster contest is held for Hicksville's elementary school students, with more than 250 students submitting posters this year. This contest allows students to learn about the importance of water conservation, as well as the necessity of protecting our sole-source aquifer. Water is our most precious natural resource, and this contest allows students to express their own creativity as well as inspiring them to begin conserving water ahead of the very usage-heavy summer irrigation season.
"We look forward to our Water Conservation Poster Contest every year, as we always enjoy seeing our community's students cultivate an appreciation for the importance of conserving our drinking water," said HWD Chairman William Schuckmann. "With more than 250 posters submitted to us this year, the enthusiasm of our youth has never been on fuller display. With such strong interest in the protection of water source expressed by these students, we are sure that our water will be in good hands as the future unfolds."
Take a look at all of our 2023 winning entries below!