Commissioners and Management
Commissioners of the Hicksville Water District
The Hicksville Water District Board of Commissioners is comprised of three individuals who live in the district's service area. They are each elected by the public to serve a three-year term, during which time they jointly oversee all operations of the water district.
They are active members of professional public drinking water organizations such as the Long Island Water Conference, the American Water Works Association and Nassau-Suffolk Water Commissioners Association, where they work to maintain the quality and quantity of Long Island's drinking water. This includes the constant exchange of information with other water professional as well as working with local elected officials to ensure that they best represent the area's interests on a state and federal level — among other activities.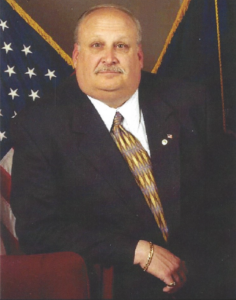 William Schuckmann, Chairman
William "Bill" Schuckmann joined the Hicksville Water District Board of Commissioners in September 2014.
Commissioner Schuckmann worked his way up the ladder, starting as laborer, then foreman and eventually superintendent of the Hicksville Water District. As superintendent, he was responsible for overseeing the day-to-day operations providing the community with more than 2 billion gallons of clean, portable water. Commissioner Schuckmann has been an active member of the American Water Works Association (AWWA) Long Island Water Conference (LIWC) and New York State Water Conference throughout his tenure as superintendent. Even in retirement, he has remained a member of these organizations to stay abreast of the Long Island water industry, its issues and industry news.
Since 1971, Commissioner Schuckmann, a third-generation Hicksville resident, has served and volunteered within the community. A member of the Hicksville Volunteer Fire Department for the past 50 years, he has served as Company Lieutenant, Captain, Assistant Chief and Chief. Commissioner Schuckmann was elected to serve three five-year terms as Fire Commissioner following his tenure as Chief.
Commissioner Schuckmann has been fundamental in fundraising for the Hicksville community, assisting in local charity golf outings and raising funds for various community nonprofit organizations and local families in need through the Hicksville Boys and Girls Club. He currently serves on the Board of Directors of the Hicksville Chamber of Commerce. He is also on the Board of Directors of the Hicksville Rotary Club, for which he previously served as president in 2001 and 2006.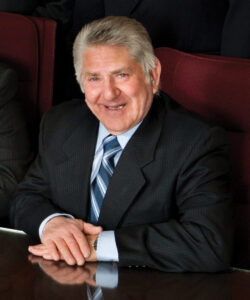 Nicholas Brigandi, Treasurer
When Commissioner Brigandi received the Hicksville Community Council President's Award in 2004, it was another proud moment for this Hicksville native who has given so much back to his hometown. A member of the Board of Water Commissioners since 1980, Nick has accumulated a long list of accomplishments in the community.
He is a Community Council Director as well as a member of the Hicksville Chamber of Commerce, Sons of Italy, Knights of Columbus and Kiwanis Club. In addition, Nick has been Sergeant of Arms of the Hicksville Fire Department where he has served as a volunteer firefighter with Engine Company #7 for more than 60 years. He has been on the department's Finance Committee, Welfare Committee and Labor Day Parade and Drill Committee, where he served as chairman. Commissioner Brigandi is also past-president and a trustee of the Volunteer Exempt Benevolent Association for more than 25 years. Before retiring as highway maintenance supervisor, he worked for the Nassau County Department of Public Works for 37 years.
A lifelong Hicksville resident, Nick and his wife Veronica are the proud parents of two children, Theresa and Michael, and have four grandchildren.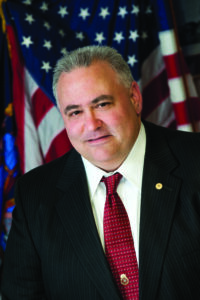 Karl Schweitzer, Secretary
When elected in 2003 "Environmental Health and Safety" had been the centerpiece of Commissioner Schweitzer's professional career, as well as his tenure with the Hicksville Water District. As a utility environmental safety and health manager, Karl's focus with the district continues to be the safety and the environment as well as the employees and the residents he serves.
As a third-generation firefighter, he has served in a multitude of leadership positions with the Hicksville Fire Department including Chief from 1996 to 1997. He has been an active member of the department for more than 40 years.
Commissioner Schweitzer has been involved in the restoration of the Gregory Museum, the fire department's centennial celebration, as a committee member of the Old Courthouse Centennial Celebration and as co-chairman of the 350th anniversary celebration of the Robert Williams Purchase. The Hicksville Chamber of Commerce also honored him as Citizen of the Year in 1998 and by the Hicksville Community Council in 2006.
Karl is recently retired from Con Edison, where he worked managed the environmental health and safety group in its largest borough in New York City of Brooklyn and Queens. Previously, he worked for KeySpan Energy (formerly LILCO) as power plant safety supervisor and for Grumman Aerospace in its corporate safety division.
A 1981 graduate of Hicksville High School, Karl Schweitzer's family ties to the community date back to 1927.Karl has a bachelor's degree in safety engineering and is affiliated with many professional organizations including the AWWA where he received appointments at a national level to the Health, Safety and Security Committee, and the Emergency Preparedness Committee. He is also past-president of the Nassau-Suffolk Water Commissioner Association and past chairman of the Long Island Water Conference. He also served on the Long Island Commission on Aquifer Protection (LICAP).
Karl and his wife Lynn have been married for 38 years and are the proud parents of their daughter Jennifer, son-in-law Jon III and two grandchildren, Alexa and Jon IV.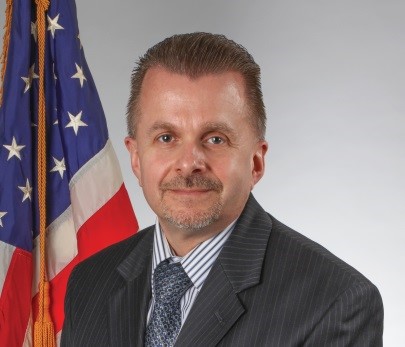 Paul Granger, Superintendent
Paul Granger, P.E. has over 32 years of experience dealing with water supply systems. As Superintendent of the Hicksville Water District, Paul oversees all day-to-day operations of the District. He has been instrumental in developing and executing the HWD's plans to install treatment for emerging contaminants such as 1,4-dioxane and PFOA(S).
He began as a staff engineer in 1988 with H2M Architects and Engineers and held the position for eight years. He then became the Superintendent of Engineering and Business for the Plainview Water District, which he held for 11 years. Paul then rejoined H2M in 2007 as their Department Manager of Water Resources Planning and Development and was ultimately promoted to Vice President. He was also the Superintendent of the Port Washington Water District from 2016 to 2019.
Paul is a graduate of Polytechnic University and is a licensed New York State Professional Engineer and a Grade IB Certified Water Plant Operator. In addition to his education and certifications, Mr. Granger is a member of the American Water Works Association, the Long Island Water Conference's legislative council, the American Society of Civil Engineers, and the National Society of Professional Engineers. He is also a member of the New York State Drinking Water Quality Committee and a recent recipient of the American Water Works Association's 2020 John M. Diven, Jr. Award.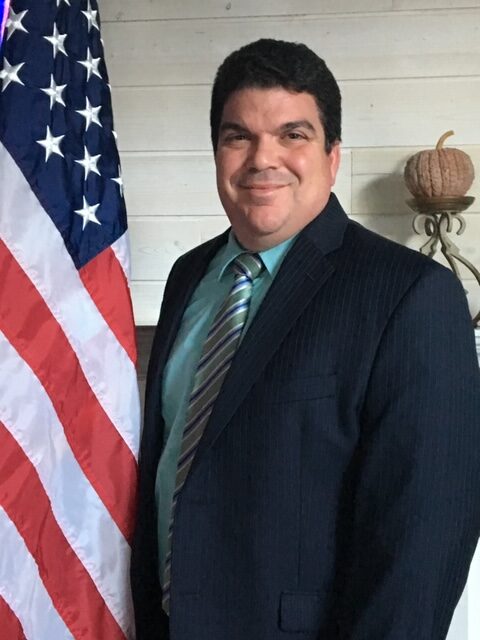 Vincent Abbatiello, Treasurer
Vincent Abbatiello was appointed to the position of Treasurer at the Hicksville Water District in February 2020.
Vincent brings an enormous amount of experience to the District given is background in governmental accounting. His leading roles and responsibilities are overseeing the District's financial and business operations. Vincent has more than 13 years of experience performing audits for not-for-profits, labor unions and ERISA funds, including four years at the Nassau County Comptroller's office, four years as the Assistant Director of Field Audit and five years as the Comptroller of the Bricklayers Fringe Benefit Funds.
In addition to his professional experience, Mr. Abbatiello has served 13 years as a water & fire district commissioner and spent more than two years as trustee at the Village of Westbury. For 23 years, Vincent has served as a member of the Westbury Fire Department, a position he still holds today.
Vincent is a graduate of Holy Trinity High School and holds a bachelor's degree in accounting and minor in Finance from Hofstra University
Past Commissioners and Superintendents
Those who have served on the board of commissioners and in the role as superintendent of the Hicksville Water District have had a significant impact on the utility's history as well as the quality of the product and service provided today.
| | |
| --- | --- |
| William I. Magill | 1921-1933 |
| Ernest Francke | 1921-1928 |
| August P. Deppisch | 1921-1938 |
| John Puvogel | 1928-1943 |
| William Rennie | 1933-1942 |
| George Kopp | 1938-1941 |
| Harry Borley | 1941-1980 |
| Laurence Bevan | 1942-1949 |
| Charles Colthurst | 1943-1955 |
| Laurence Bevan, Jr. | 1949-1951 |
| William Cisler | 1951-1972 |
| George Kunz | 1955-1969 |
| Arnold Jeanson | 1969-1975 |
| Stanford Weiss | 1972-1984 |
| Edward Schluter | 1975-1975 |
| Gilbert Cusick | 1975-2003 |
| Nicholas Brigandi | 1980-Present |
| Richard Humann | 1984-2008 |
| Karl Schweitzer | 2003-Present |
| Warren Uss | 2008-2014 |
| William Schuckmann | 2014-Present |
| | |
| --- | --- |
| Shirley Hicks | 1924-1943 |
| Frederick "Rollie" Davidson | 1943-1962 |
| Harold Hawxhurst | 1963-1974 |
| Louis Dettloff | 1975-1982 |
| Richard Woodwell | 1983-1998 |
| William Schuckmann | 1998-2010 |
| Anthony Iannone | 2011-2019 |
| Paul Granger | 2019-Present |
1,4-Dioxane: What You Need to Know
Commissioners and Management