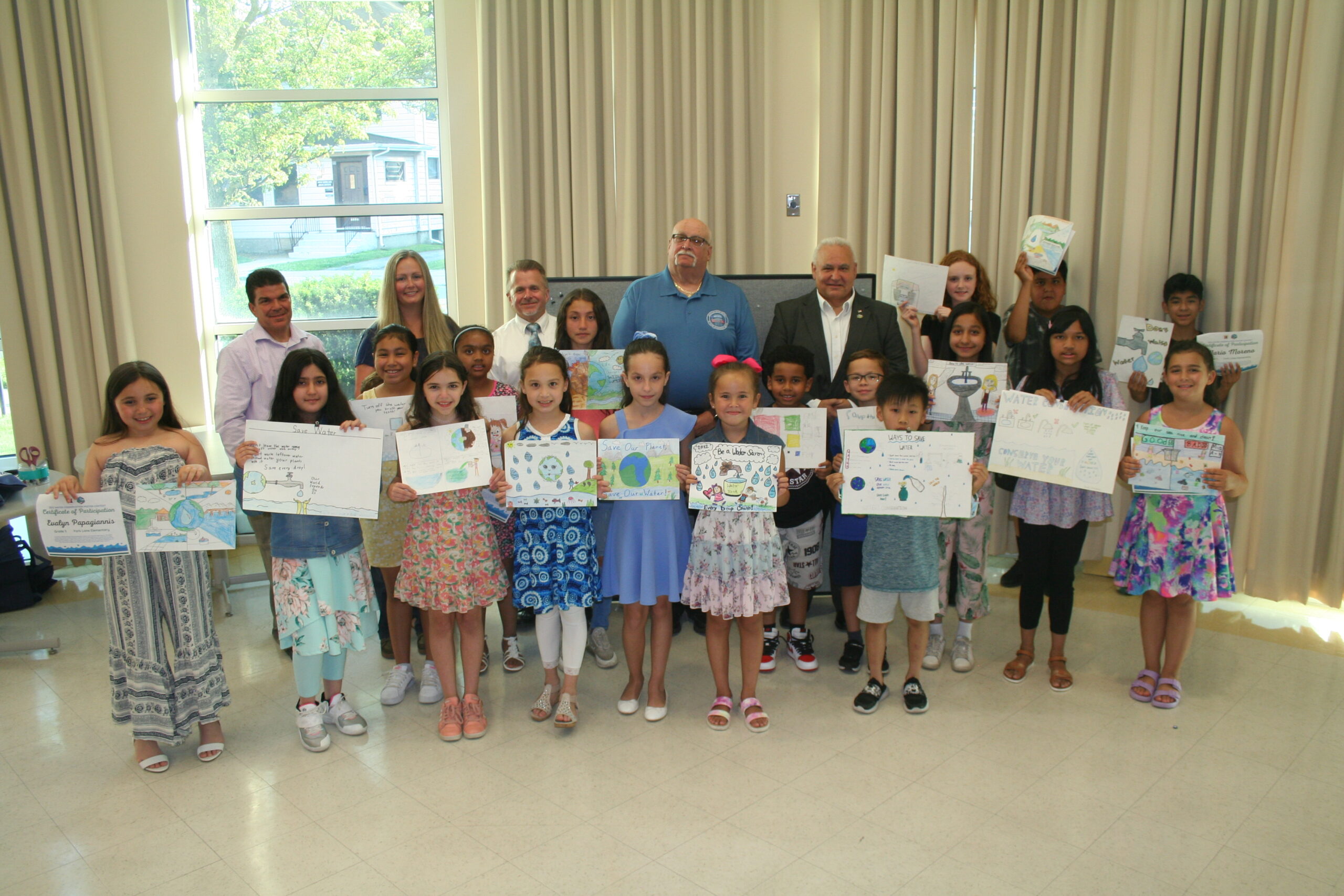 The Hicksville Water District (HWD) recently held an awards ceremony to celebrate the 21 winners of the 2022 Water Conservation Poster Contest. An annual tradition in the District, the poster contest is held for Hicksville students in grades 1 through 5. This contest allows students to learn about the importance of water conservation, as well as the necessity of protecting our sole-source aquifer. Water is our most precious natural resource, and this contest allows students to express their own creativity as well as inspiring them to begin conserving water ahead of the very usage-heavy summer irrigation season.
"Our annual poster contest is always one of the most exciting times of the year for us at the Hicksville Water District," said HWD Chairman Nicholas Brigandi. "It shows us that our conservation messaging is not only effective, but that is has also ignited a passion within our young people for the protection of our most precious resource. Water conservation is a crucial aspect of the success of our community, and with the great work on display this year, we are confident that our water will be in good hands in future generations."
Take a look at all of our 2022 winning entries below!