Hicksville, N.Y. (August 23, 2019)—As the east coast braces itself for the beginning of hurricane season, the Hicksville Water District Board of Commissioners would like to reassure residents of the extensive precautionary measures taken to ensure continued supply of drinking water regardless of even the most extreme weather events. In recent years, the District has made substantial investments into infrastructure to ensure sustainability of the supply system, regardless of circumstance.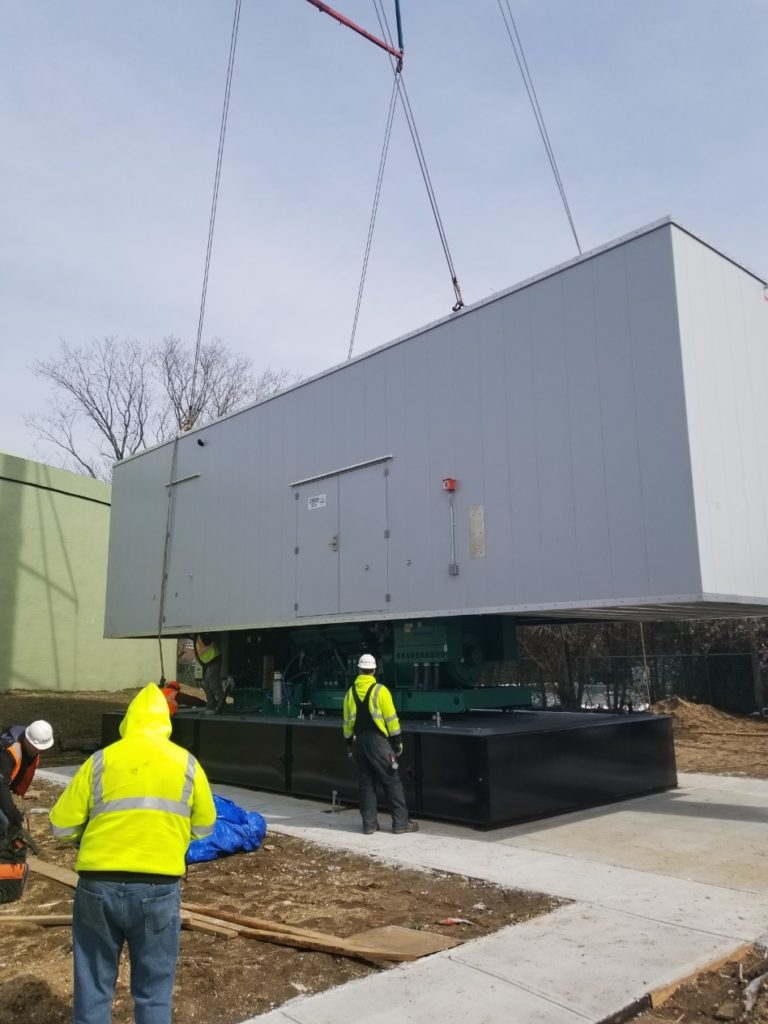 "The Hicksville Water District takes careful consideration in the decisions we make when it involves funding from local ratepayers," said Board Chairman Nicholas Brigandi. "We've seen bigger and harder storms than ever before in recent years, and we would like to assure our customers that plans are in place to ensure we are fully prepared for whatever comes our way. Service is our foremost priority at the Hicksville Water District, and we work tirelessly every day to ensure our residents always have access to high-quality drinking water."
In the event of a power outage, the Hicksville Water District has its own emergency electrical generator facilities, notably a new, state-of-the-art backup generator installed at Plant 5, which are regularly maintained and always on standby to keep water flowing in the event of a severe weather event. These generators keep pumps and treatment facilities online without interruption to service. The water district's routine maintenance program is reviewed and implemented on an ongoing basis to ensure that each well location is kept in good working order to provide a continuous flow of water to the public for drinking and firefighting.
"The District has necessarily invested heavily in fortifying our resiliency throughout our service area," Chairman Brigandi added. "Our new generator at Plant 5 will provide the backing to continue water treatment without a hitch. In the event of a severe weather situation, our highly trained staff is ready to respond to any potential service disruptions that may arise."
For further information, or if you have any questions, please call the District at 516-931-0184 email info@hicksvillewater.org or visit https://hicksvillewater.org/. Residents can also sign up to receive information by submitting their email address through the District's homepage or following them on Facebook.